Bora Bora
is one of the island in Tahiti islands, Polynesia, French. There are many beautiful islands in French Polynesia which is surrounded by beautiful coral reefs. Bora-bora has a sloping white sandy beaches and smooth, clear blue water, some parts have a spectacular coral reef. waves in this area are very friendly and calm, but can also be used to surf for some parts of the island.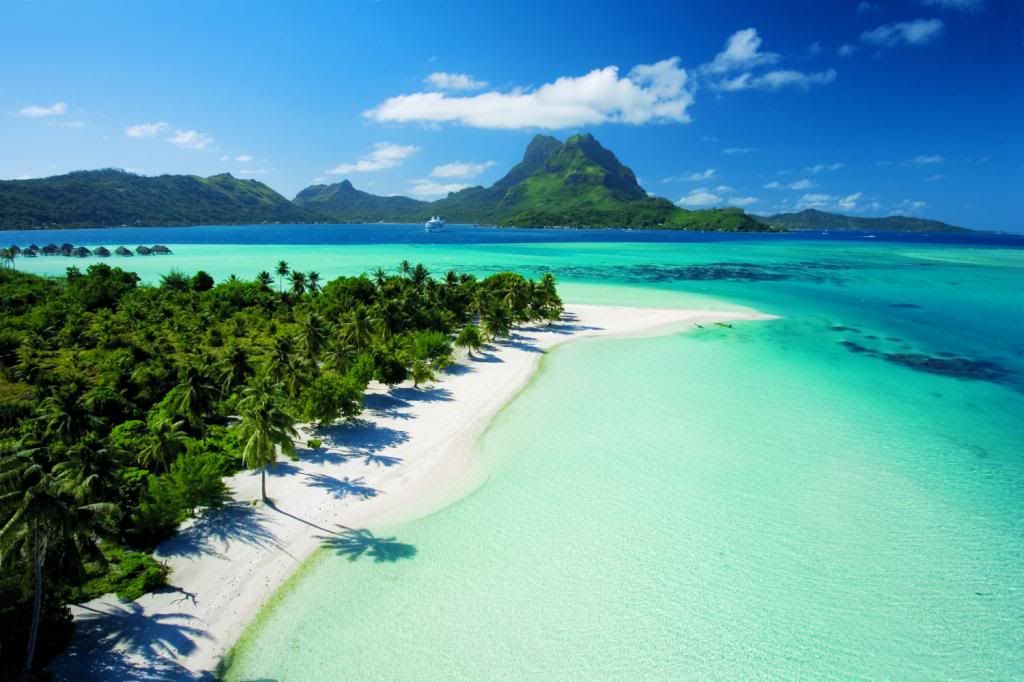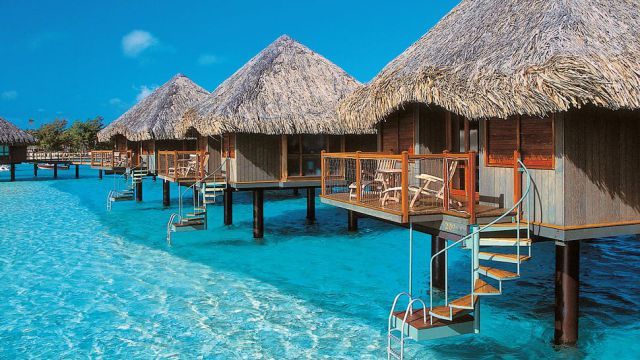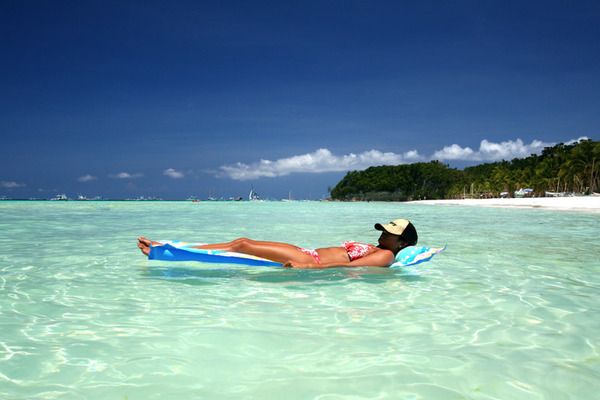 Holidays to Bora Bora today is an exclusive trip, but affordable for everyone. They generally come to Bora Bora to enjoy snorkeling, swimming, and other water activities. For those who want to dive can rent a boat to dive in virgin coral reefs around Bora Bora. The tourists can also sunbathe while enjoying the sunshine along the white sandy beach in front of the resort. The area has many resorts that provide professional services from water sports to relaxation of body and mind. Resort Spa has become a favorite place of relaxation.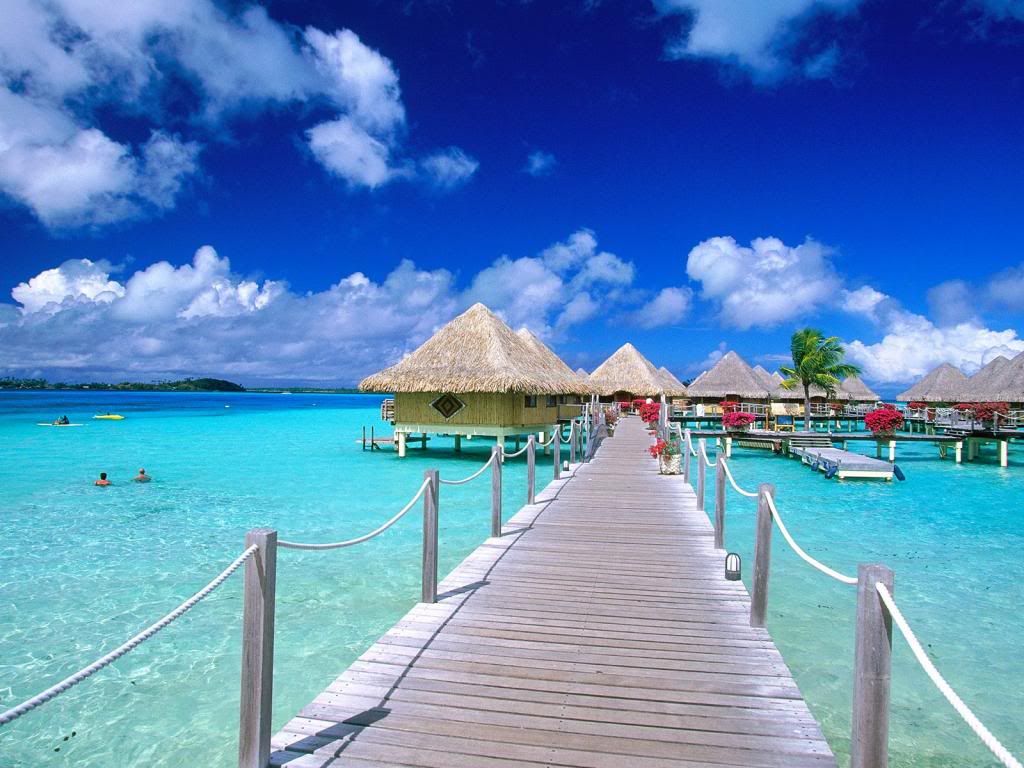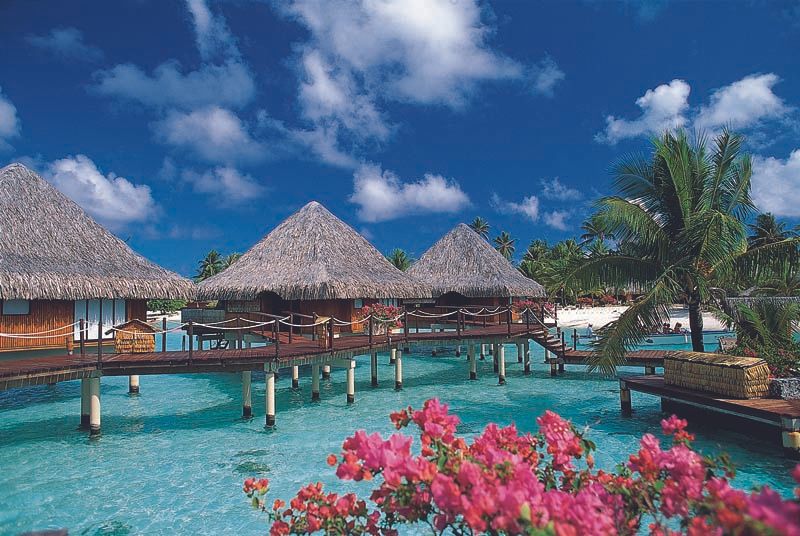 Cottage in a row above the water surface. The design is unique and tailored to the indigenous Polynesia people. The roof is made of palm leaves are arranged to provide protection for resort guests. And this island is perfect for those of you who want to honeymoon with your couple.